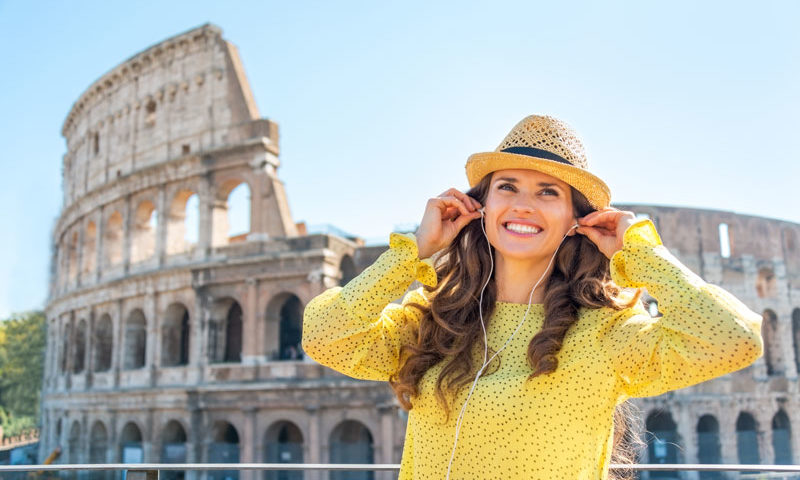 On the first Sunday of every month access to the museums in Rome is free of charge. The initiative named Domenica al museo was implemented on July 1st 2014 by the decreto Franceschini (Decreto June 27th, 2014, n. 94), that allows to visit museums, monuments, galleries, archaeological digs, parks and monumental gardens without paying the ticket.
Public museums free of charge for all visitors
The museums free of charge for everybody on the first Sunday of the month are:
Colosseum and Forum (access subject to quota)
Galleria Borghese (mandatory booking, 2 €)
GNAM Galleria Nazionale Arte Moderna (Modern Art National Gallery)
Museo nazionale Etrusco di Villa Giulia (Etruscan national museum)
Museo HC Andersen, Museo M. Praz, Museo Boncompagni Ludovisi per le Arti decorative e il Costume
Museo nazionale Romano (Palazzo Massimo, Palazzo Altemps, Crypta Balbi, Terme di Diocleziano)
Galleria nazionale d'Arte Antica Palazzo Barberini (national gallery of ancient art Palazzo Barberini)
Galleria nazionale d'Arte Antica Palazzo Corsini (national gallery of ancient palazzo Corsini)
Galleria Spada
Museo nazionale di Palazzo Venezia (national museum of Piazza Venezia)
Museo nazionale di Castel Sant'Angelo (National museum of Castel Sant'Angelo – access subject to quota)
Museo nazionale d'Arte Orientale "G. Tucci" (Eastern art national museum G. Tucci)
Museo nazionale Preistorico Etnografico "L. Pigorini"(prehistoric national museum L. Pigorini)
Museo nazionale delle Arti e Tradizioni Popolari (National Museum of people's traditions and art)
Museo nazionale dell'Alto Medioevo (Middle Age national museum)
Museo nazionale degli Strumenti Musicali (Musical instrument national museum)
Scavi di Ostia Antica (Ostia Antica digs)
Museo Ostiense
Mausoleo di Cecilia Metella
Terme di Caracalla
Villa dei Quintili
Villa Adriana in Tivoli
Villa d'Este in Tivoli
Also Maxxi belongs to this category. It's the national museum of modern art (XXI century) where access is always free for the permanent collection (gallery 4) from Tuesday to Friday besides the first Sunday of the month..
Free museums for residents of the Roman metropolitan area
Residents of Rome and Roman metropolitan area have free access to all public museums as well as the museums enlisted in the Musei in Comune system. The list is as follows:
Capitoline Museums
Centrale Montemartini
Mercati di Traiano
Museo dell'Ara Pacis (except for the  running exhibitions)
Museo di Roma in Palazzo Braschi
Museo di Roma in Trastevere
Musei di Villa Torlonia
Museo Civico di Zoologia
Galleria d'Arte Moderna di Roma Capitale
Useful tips

Exhibitions subject to ticket fee. Every first Sunday of the month access is free for everybody to all public museums of the capital. However the offer does not include exhibitions that are subject to ticket fee. Therefore if you wish to visit an exhibition we recommend to check out the cost of the ticket on the museum website.
How to skip the line. Because of the great success of the initiative, we suggest that you visit only two or three museums with free access. The best thing to do is to focus on one busy museum and a couple of less busy ones.
Don't forget your ID. The residents that wish to access free of charge the museums of the Musei in Comune system must bring an ID with them. You must show your ID to get free access to the museum.