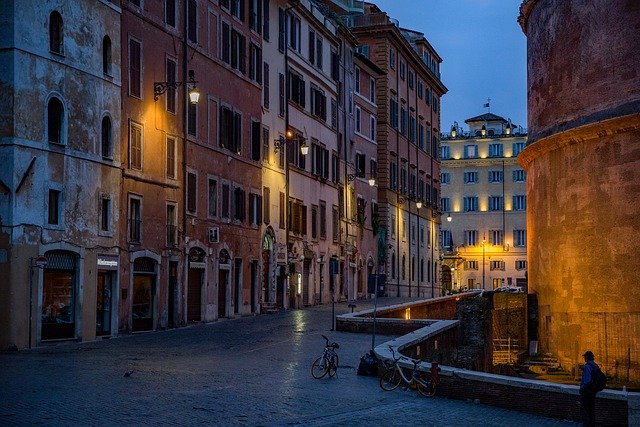 Photograph aficionados are always looking for good spots to immortalize with a picture. A city like Rome is the perfect place for them as it offers a wide range of art and historical beauties along with its several breathtaking views. Therefore Rome is a great place to take beautiful pictures. Let us see some of the spots that can be photographed at night in Rome. The places that cannot be missed out.
The best pictures of Rome at night
The lighting of nightly Rome offers astonishing scenarios. So the photograph aficionados have plenty to choose from when it comes to picking places to immortalize. So let's go through Romabbella's advices. From the more classic "postcard" places to the lesser known spots.
Photos of Rome by night: the monuments
We must start with the monuments especially for those who visit Rome for the first time and had seen Rome's images only by postcards. The monuments are the symbol of the capital that have made millions of visitors fall in love with the city.
Here's a list of "postcard" spots for those that want to create a gallery of the symbols of nightly Rome:
Colosseum
St. Peter's (with a glimpse of river Tiber)
Spanish Steps (especially the Fontana della Barcaccia)
Trevi Fountain
Castel Sant'Angelo (with a glimpse of the bridge)
Piazza Venezia (Altare della Patria)
Forum
Pantheon
Piazza Navona
Pincio's balcony (a must for photograph aficionados)
Images of Rome by night: lesser known spots
Besides the capital's monuments there are other panoramic spots that are less mainstream but nevertheless valid to snap great pictures to share and save. Let's see some of them:
Giardino degli Aranci (Garden of orange trees): photograph lovers will not be disappointed if they wind up in the Garden of orange trees with a camera latched on their necks. With just a goround you can admire several panoramic spots of Rome and have great fun taking pictures of them.
The keyhole: the keyhole at Colle Aventino features one of the most famous and majestic views of the St. Peter's basilica. More often than not you'll find a long queue ready to take a peak in the hole. So pick a less busy time if you wish to take your time to take a nice picture.
Zodiaco: This is a place where lovers usually go especially for the breathtaking view. From there you can take shots of several corners of Rome. Highly recommended.
[yasr_overall_rating]